Nestle Stouffer's
3 projects
Nestle Stouffer's - The Farmers Harvest
A new product line launch was in need of a little buzz. We designed a Facebook page and game to create awareness. The end result was a coupon which we mailed in form of this mailer/poster.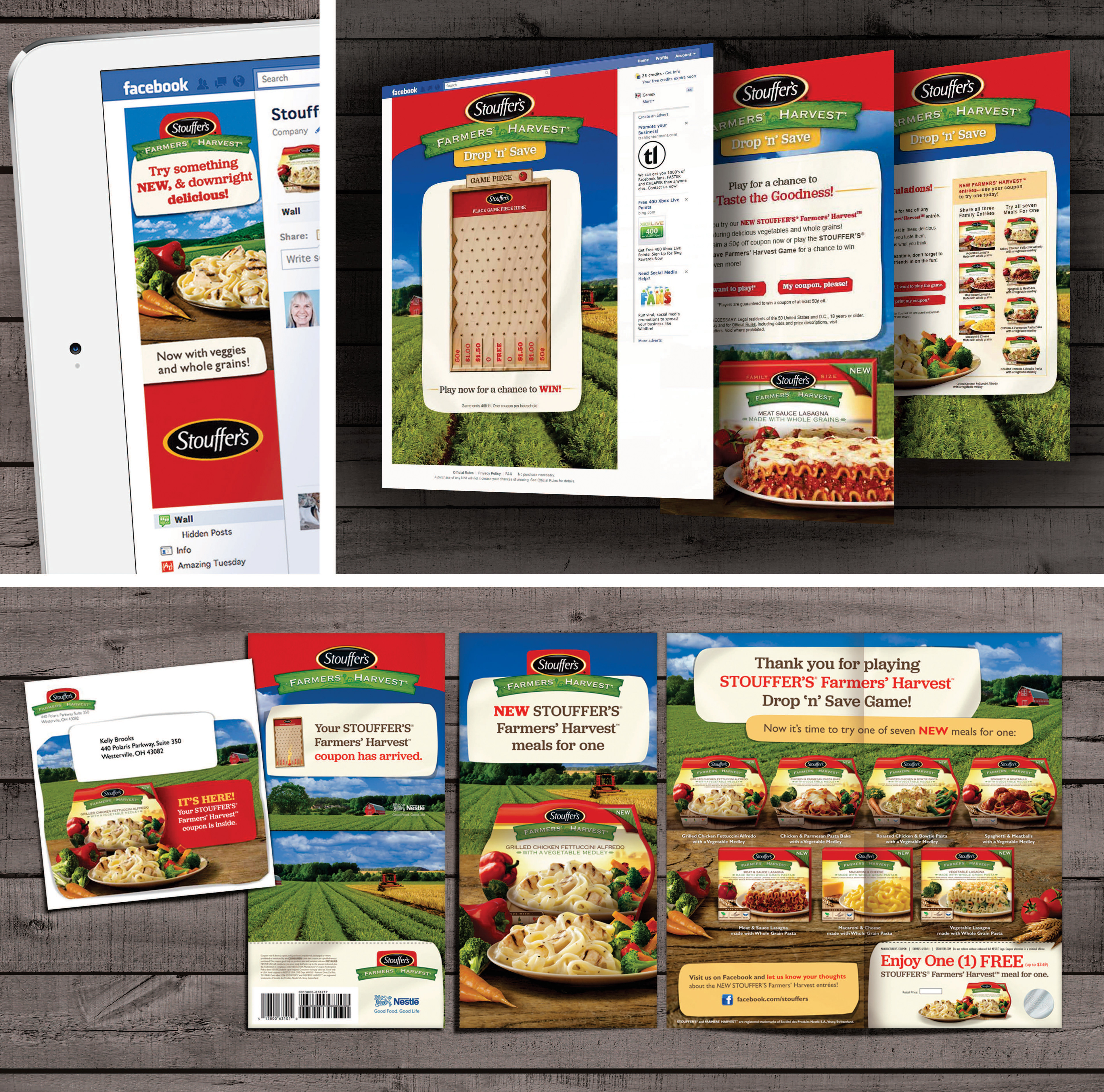 Nestle Stouffer's - Dinner Club 
Points are collected from Stouffer's frozen meals. We created the loyalty program, site, catalog and emails that had new visuals every month.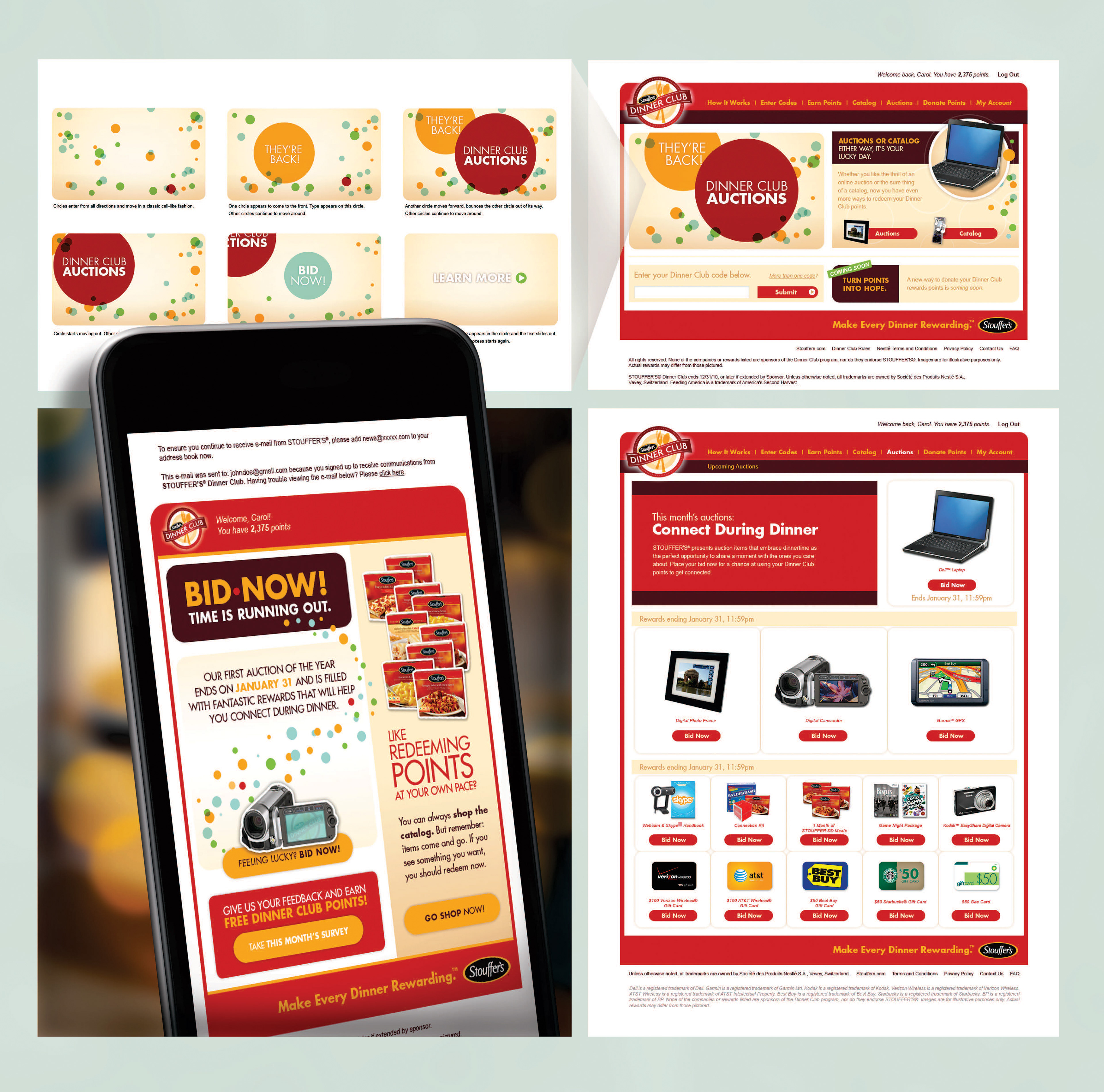 Nestle Stouffer's - Dinner Club 
Another month meant another set of elements I designed for the loyalty site.
Nestle Stouffer's - Let's Fix Dinner Todd Parr Promotion
Partnered with children's author Todd Parr to celebrate family dinners through a new children's book. I designed a bookmark (w/ coupon) the Facebook page and several pages, specific to the promotion, on the stouffer's website.