These Halloween FSIs are always fun! We had a lot of good ideas, I'm glad these two concepts went forward. Special thanks to our illustrator friend Dave Aikins for bringing these to life.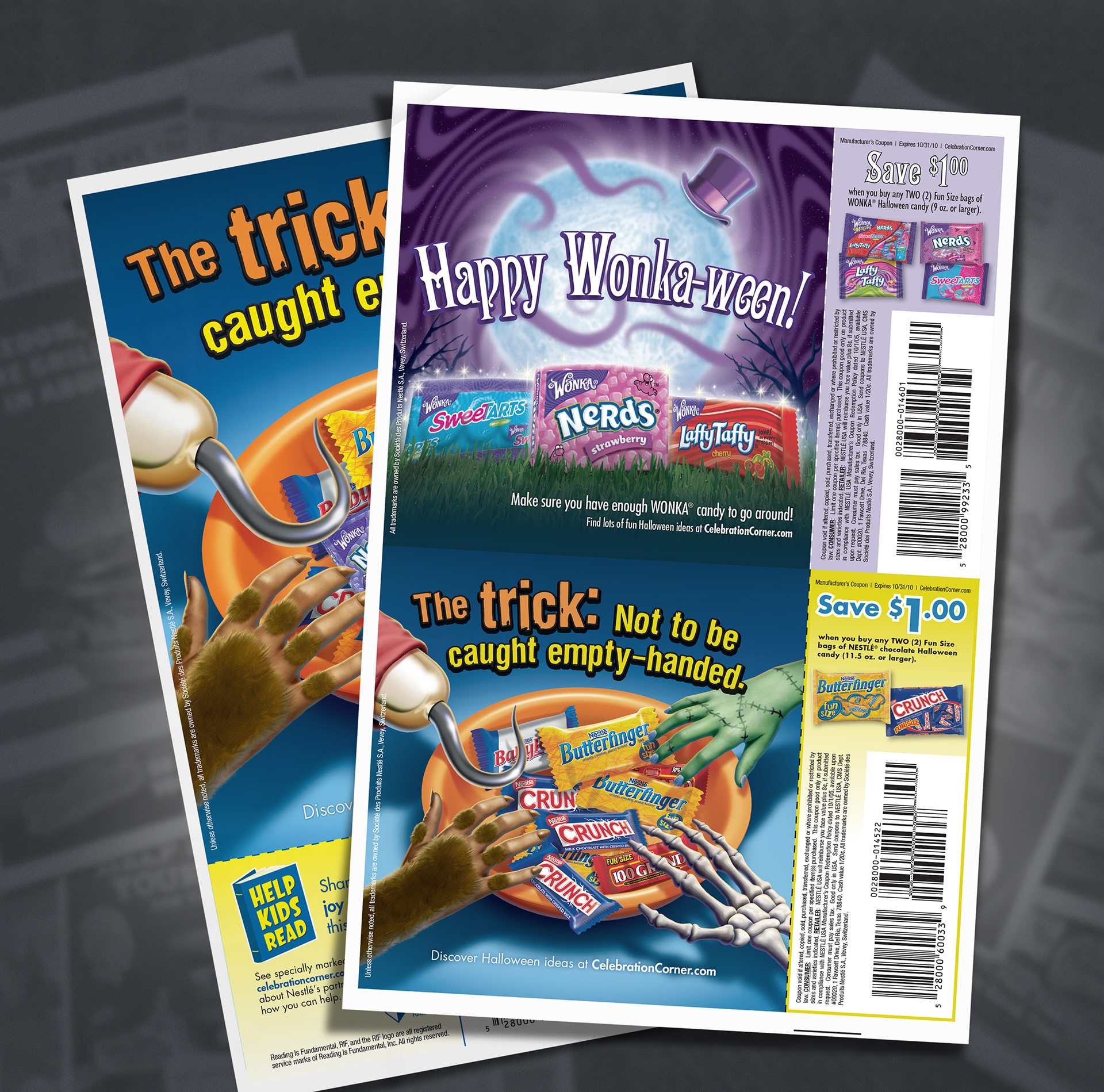 Wonka Exceptionals FSI (concept)
Another concept that hit the cutting-room floor. Well, it was more of a mock up area near the color printers. The marvelous mind of Wonka might have these real Fruit candies growing from trees so we wanted to bring that idea to life.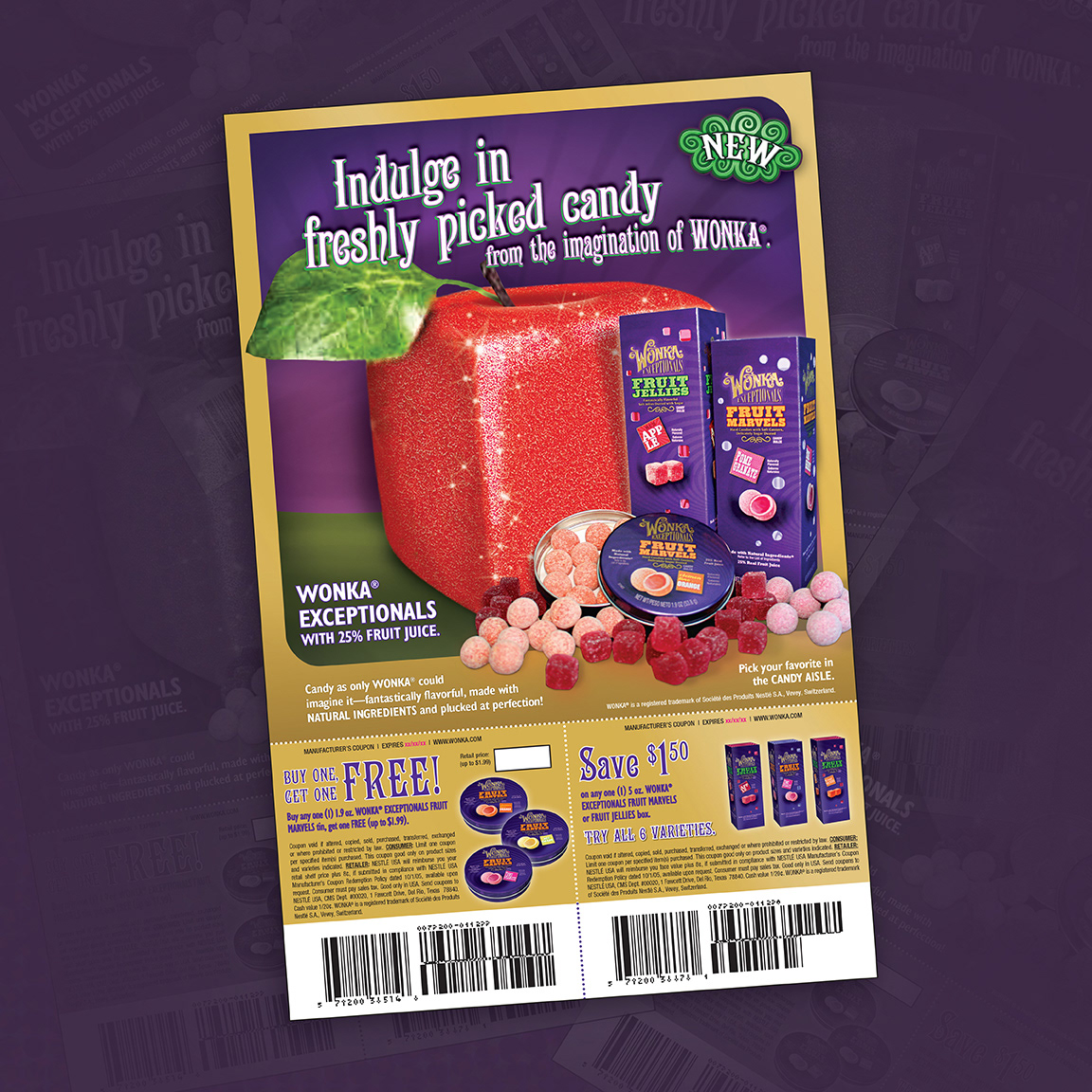 I illustrated this Wonka Free Ride Sweepstakes Longboard Giveaway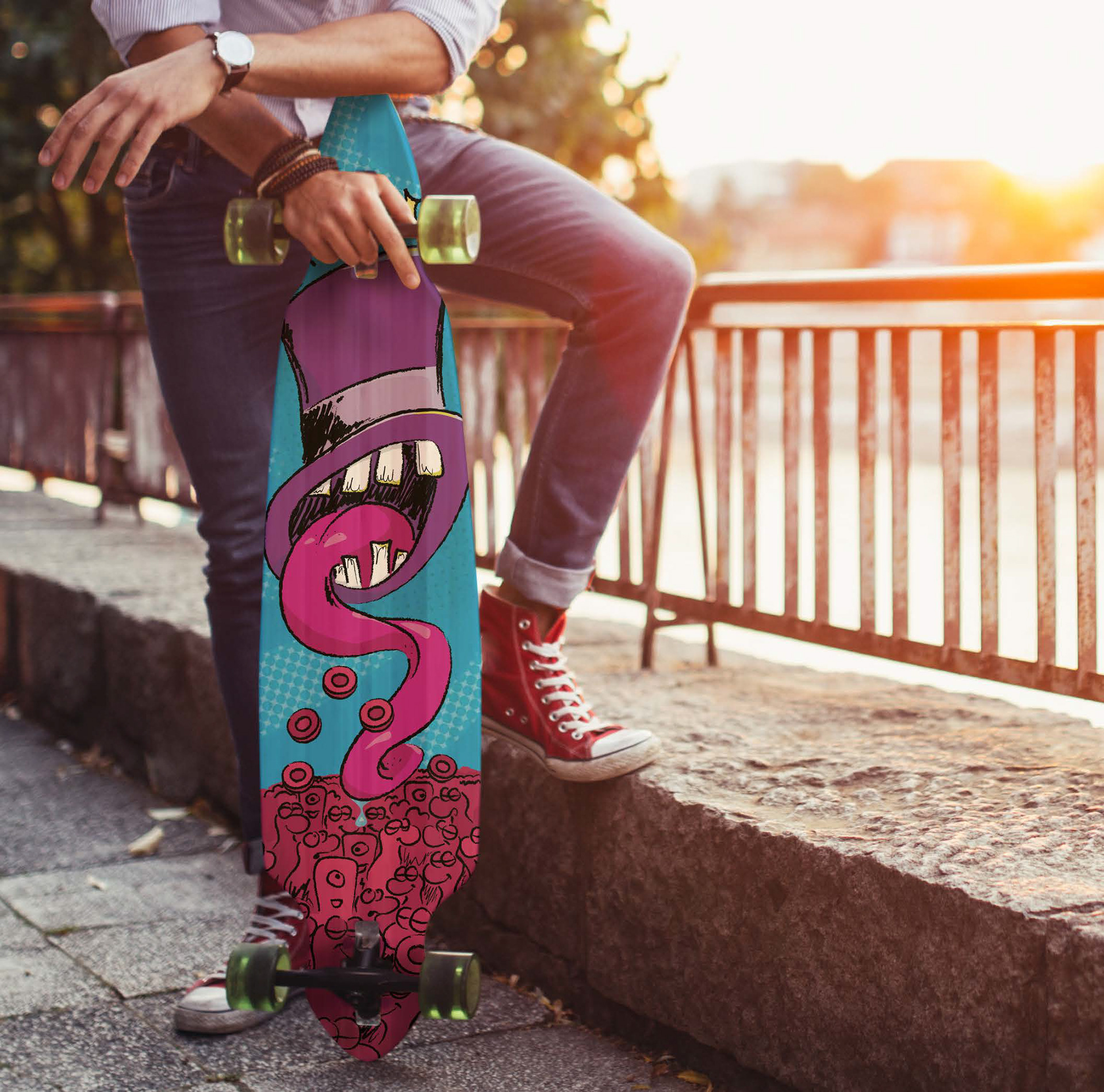 Nestle Confections and Nestle Stouffer's FSI Mash-up
Just in time for "The Big Game" these two divisions came together for an epic and somewhat unusual pairing. I was pulling for the design on the left but we moved forward with the one on the right. In neither case was the client's legal team willing to move forward with copy that included "Nestle Supper-Bowl." Oh well, I tried!