Elite Biomedical Solutions
5 projects
Developed the brand identity, including logo and stationary for this medical equipment company.
The client wanted an offline way to showcase their products and services. We created this brochure which doubles as a tool for the sales reps as well as an easy to use way for a purchaser to identify parts when one needs ordered.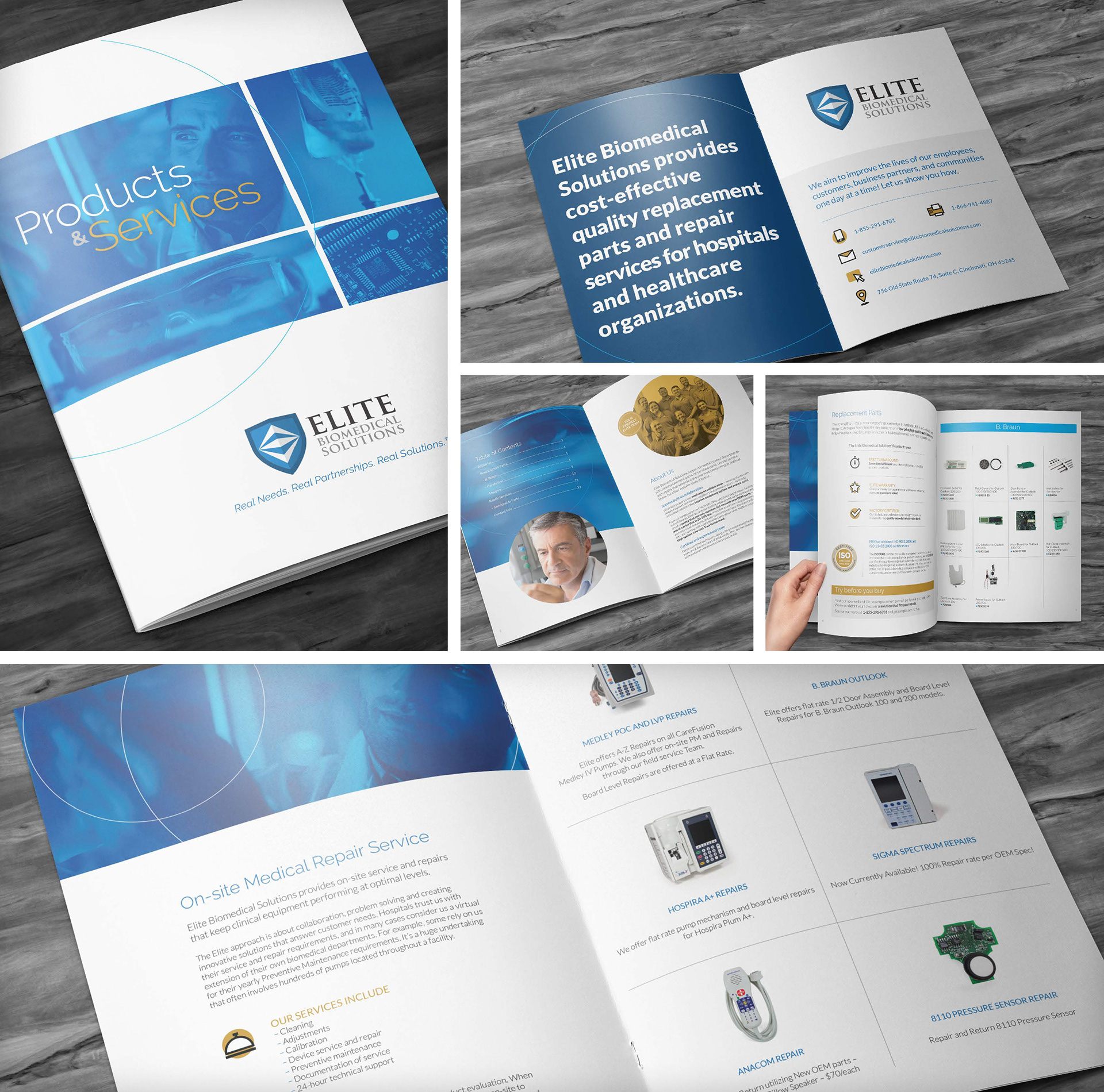 All products are photographed, retouched and prepped for web and print.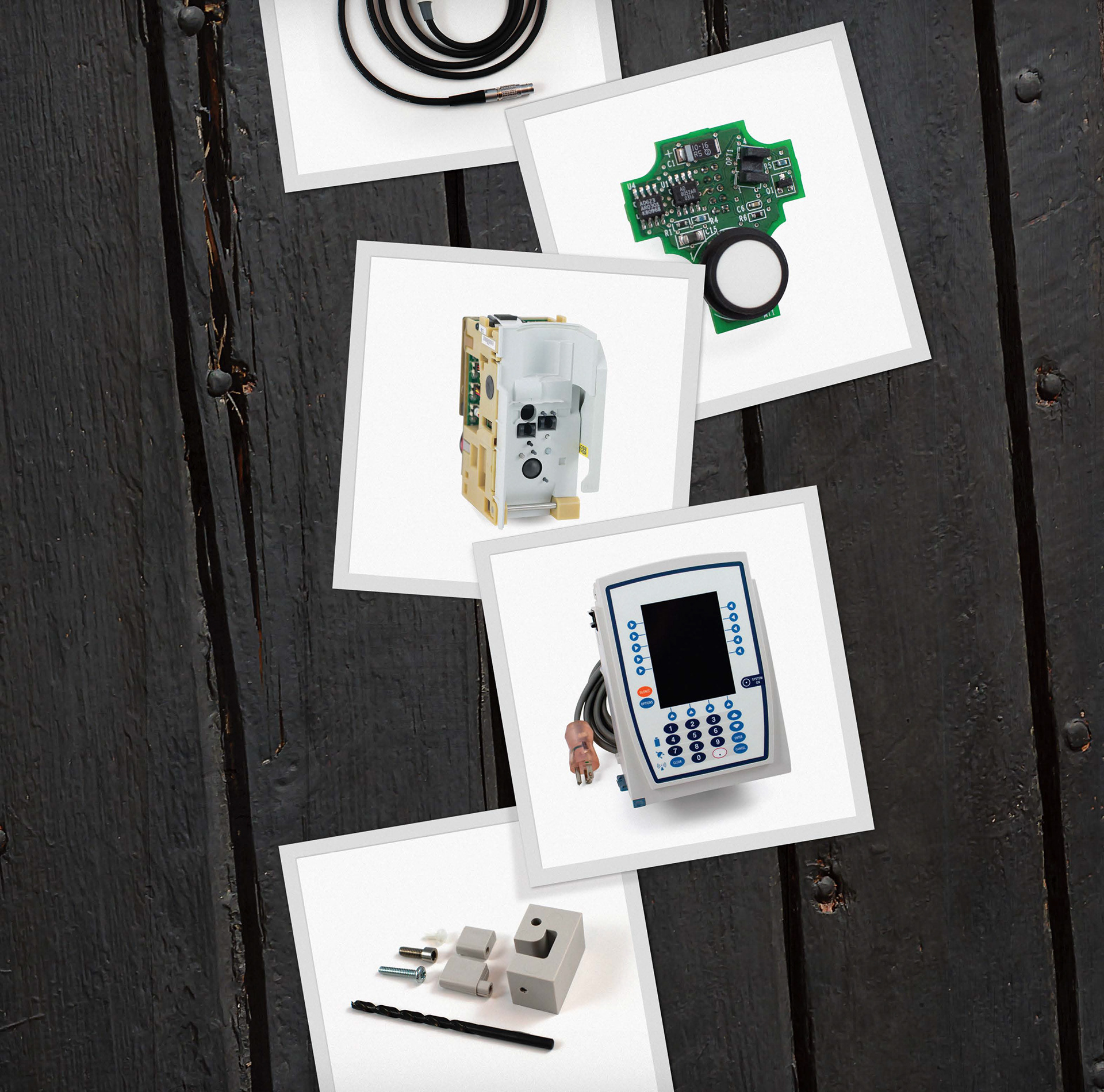 The first three icons (designed by Red Minnow), were used as reference to create the following seven used in the Products and Services guide.